When your savings aren't enough to grow your business, where should you turn for help?
You're starting your own business, or you're expanding your product line. You have a business plan, and you're looking at your options for business financing. You want to fund this dream and make it a reality. When you're starting a small business as a business entrepreneur, you need to be careful which way you turn for funds. Should you pursue small business grants, or add this debt to your credit card? What are the best resources to finance your business?
INVESTORS: THE BUSINESS OF BUSINESS
When you're starting out or growing your business for the first time, you're excited. There's so much potential in your business, and you want to share it with the world. However, small business owners must be realistic about the potential for their business. According to the Harvard Business Review,
"The very size of small businesses creates a special condition - which can be referred to as resource poverty - that distinguishes them from their larger counterparts and requires some very different management approaches."
For a large business, having significant investors can make sense. Those investors hold a share of the company, but they're a small part of that large company's big financial picture. For a small business that's struggling to find resources, using investors can be tempting. However, a small business has a lot to lose by adding investors to the mix. Those investors can be a driving force behind the small business, influencing business decisions. To maintain control of your small business, it's good to seek alternatives to investment.
SHOULD YOU TURN TO BANKS FOR BUSINESS FINANCING?

What about the banks? They're available to finance many projects, from home mortgages to small businesses. Unfortunately, banks often look at your credit history and the history of your business to determine whether they will lend you money. According to Inc.com, "Before they loan money to your business, many banks will want to see that it has a strong track record of stability and growth."

As a smaller business in its first flush of real growth, you are an exciting possibility, but you're not necessarily a good bet for the banks. They may decline you based on your lack of credit history or your lack of history altogether.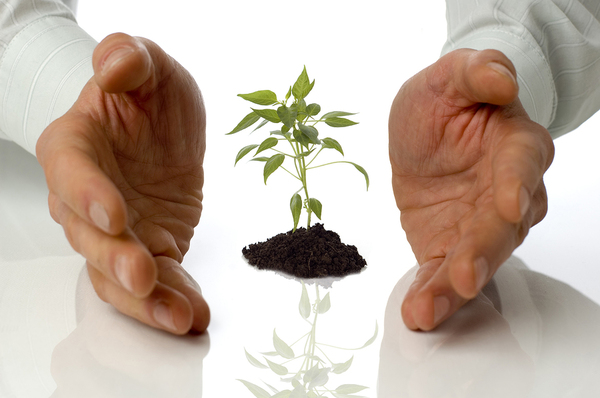 Debt can provide fertile ground for business growth, but choose the type of debt wisely.

BUSINESS RESOURCE DEVELOPMENT: DEBT AS A RESOURCE

When you're considering ways to finance your business, you may hear a little voice in the back of your mind stating that debt is bad. You've probably grown up with warnings about paying off your mortgage and keeping your credit card balance to a minimum. In business, debt is not always bad. Debt can allow you to invest in an area of business that will grow your business. If you're fairly certain that your particular expansion will yield financial fruit, then you can pay back your debt and grow far beyond it.

However, you need to be conscious where your debt comes from. If you're looking at credit cards as a possibility to generate additional funds and grow your company, you need to consider how expensive those cards can be. While a credit card works well if you're able to pay it off in a few weeks, financing your business is a longer-term game. According to statistics gathered by the CBC, while over 30 of the cards available in Canada have an interest rate of under 13 percent, "for longer-term borrowing requirements, a term loan or line of credit may be a better choice."

THE BEST BUSINESS RESOURCES FOR FINANCING YOUR SMALL BUSINESS

When you're looking at adding debt to your business as a financing strategy, you need to find a lower-cost debt. That's where business such as Lendified come in. You can borrow from $5,000 to $35,000 for a term of up to 12 months and at rates much lower than the typical credit card. For small businesses starting a new product line or making an investment in future efficiency, strategically choosing a lower-cost debt option help the possibility to transform the business.

As you look at your options for business growth and business financing, contact Small Business Talk. Our community is here to support your business development with a team of experienced advisors ready to assist you in your business growth. Contact us and join the community today.