In business, there are advantages to staying small.

Your business should grow, right? In business, your ideas start as a seed and grow into a tree, with branches everywhere and limbs that represent the myriad of business ideas that make your company great.
One day, you aspire to have an entire forest of these trees, all growing and generating an income. However, when you're working in a small business environment, you need not grow into a forest or even into a tree. The more you can value your unique role as a single flower in that larger forest, the more you'll understand the unique advantages of being a smaller business.

1. A SMALL BUSINESS CONNECTS TO THE COMMUNITY

As a small business owner, you know that you need to develop a community to survive and thrive. Your community could be connected to your bricks and mortar store: they could literally be your neighbours. Your community could also be online, and your small business plans could include social media outreach, blogging, and other strategies to develop this online business idea. If you want to become larger, you'll probably expand your product line and the niches that you're targeting. You'll grow out of this smaller, more local community and into a broader one.

However exciting this process may be, you also lose your local roots when you grow. As a small business, your reputation in a community can be one of your biggest assets, and your business can revitalize your community. The Financial Post mentions that, in Leamington, "the key sectors keeping the community up and running are agribusiness, manufacturing, healthcare, tourism and small business, a large portion of which are retailers." These small businesses continue to operate in a town where larger businesses have pulled out, supporting and being supported by the community.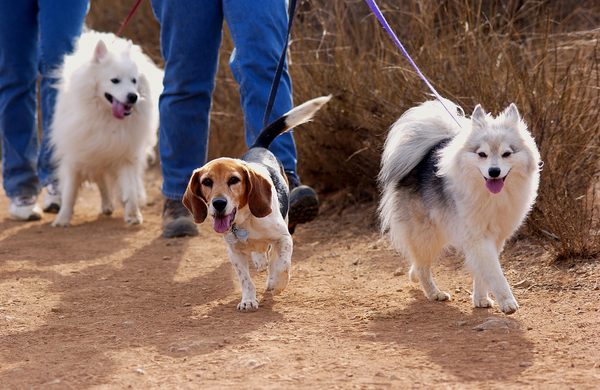 Investing in peoples' love of their dogs: that's a strong, targeted business niche.

2. TARGET YOUR BUSINESS IDEAS AND BECOME COMPETENT IN YOUR NICHE

There's beauty in doing a few things, or even just a single activity, very well. That flower need not become an entire ecosystem. It does its job as a flower extraordinarily well, and in that way, it's valuable to the systems around it. As a small business, you have the opportunity to grow deeply within your niche. That niche can be small, and as long as it has promise, you can settle into it and do extraordinarily well. Consider the example of Scooby's poop scoopers. This business has existed for over two decades and subsists by cleaning dog poo from peoples' properties. Is this a promising business idea? According to Fast Company, "they don't just remove dog waste; they improve people's relationships and quality of life." Scooby's helps those who are disabled, keeps lawns safe for small children, and allows busy dog owners to enjoy their pet instead of cleaning up its waste. It's a small niche, but it's a strong one.

3. LAUNCH FINANCING: DEVELOP A SMALL BUSINESS THAT'S SECURE

When you think of your small business plans, you need to consider startup business resources for small business. How will you grow? While small businesses can have challenges getting an established credit history or finding small business loans, it's also easier to pursue lower-risk growth when you're not trying to grow into an extra-large company. With a loan of up to $35,000 from a lender like Lendified, a small business can invest in significant growth in their particular niche. Those funds might seem small to a business that's trying to grow into a much larger business, but they're more than adequate for the less-risky endeavour of adding a new product line or investing in new equipment for your small business.

4. YOU CAN BE CREATIVE

As a smaller business, you can seek a niche where you can be creative and explore your personal passions and those of your employees. According to Inc., while there are a few businesses that can grow into a $200 million company, if your desire to grow is more limited, "with a broader range of sectors to choose from, you can pick an industry you truly like, not just one you think will explode in popularity." One of the delights of being a small business owner is that you can do what you enjoy and bring others in your community with you. Whether you're running a childcare centre or an allergen-free bakery, you'll be able to focus on loving your business and attracting creative and dedicated employees rather than growing your business into a larger enterprise.

As a small business owner, you know that the entrepreneur business can overwhelm. Thankfully, there is a community you can turn to for advice. Small Business Talk is here to support your business as you grow. Join the community, get advice from seasoned business professionals, and get your business plan template today.